Current Sponsors
Jackson Dynamic Duo Kayak:
River Festival T-Shirts:
Polo Balls: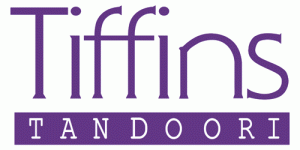 Sponsorship Opportunities
Viking is an award winning canoe and kayak club which holds the highest level of Sport England accreditation. We have been Bedford Sports Club of the Year twice in the last five years and Runner Up in the UK Sports Club of the Year!
The scale of our activities is quite extensive and increasingly newsworthy. In addition to being very friendly and open to recreational paddlers, we also participate in competitive paddlesport in flat water racing, slalom, canoe polo and freestyle.
We are also one of the longest established Canoe Clubs; in 2011 we celebrated our Golden Anniversary and we run one of the oldest long distance races, which even predates the club and is now in its 62nd year!
Viking has many 'sponsorable' activities and events, as we:
- Seek to develop and support competitive paddlers
- Organise top level competitive events
- Organise trips, expeditions and charity paddles
- Support the local community and environment
If you or your company would like to discuss sponsoring any of the following, please contact Rob at This email address is being protected from spambots. You need JavaScript enabled to view it..  WE would ideally like to build a relationship with any sponsor whereby they understand our objectives and needs and feel they can contribute where best fits their own requirements. Having said that, sponsorship opportunities could include:
1. Stars and Rising stars
Etienne Stott MBE – 2012 Olympic Gold Medalist and British C2 Champion 
Jake Silvester – 20yo Premier Division slalomist in K1 – already in top 25 UK paddlers
Andy Kettlewell – 19yo, Premier Division slalomist in K1 and Division 1 C1
Ollie Gilbert – 16yo, was UK under 13 slalom champion and just promoted to Prem!
Julien Enconniere 23yo and Blake Allsop 15yo, promoted into Division One this year & aiming higher!
Jess Harding – 18yo, member of U21 British Canoe Polo team
Alex Edwards – member of GB Freestyle team. Competed in 2013 World Champs and came 12th!
Dee Paterson - member of GB Freestyle team. 2014 Sprint mMsters National Champion
2. Teams
a. Polo squad – youth, mens and ladies teams
b. Slalom squad – competes in September's national Inter Clubs Finals at Cardington
c. Devices to Westminster endurance race crews (two man crew going 125 miles in 24 hours)
3. Coaching development
a. GB Canoeing part-funded Competition Club Coach for Canoe Slalom
b. Possible Local Talent ID program
3. Events we run
a. River Festival (biennial)
b. Slalom weekends (3 x annual national ranking events)
c. Bedford Marathon on Bedford's Embankment (2 x annual national ranking events)
d. Canoe polo tournament (annual)
e. Public come and try it sessions
4. Charity paddles
a. Paddle for Good 50 mile 'Anniversary Challenge' for the RNLI
b. The Big 5 Kayak challenge for the Marine Conservation Society
5. Boats & equipment
a. Boats (last for approx 15 years) e.g. new racing K2
b. Club trailer – e.g. box trailer to transport polo and slalom kayaks
5. Co-promotion
a. T-shirts
b. Press & radio ads
c. Banners
d. Club trailer
6. Longer term clubhouse and infrastructure projects
a. Extension of the Viking boathouse (with Star Rowing Club) as existing boathouse at full limits
b. Development of Etienne Stott White Water Arena at Duck Mill Bedford
c. Development of the Cardington Slalom Course in Priory Country Park
d. Possible off-site storage